Who am I and Why Should You Care About Mistake Fares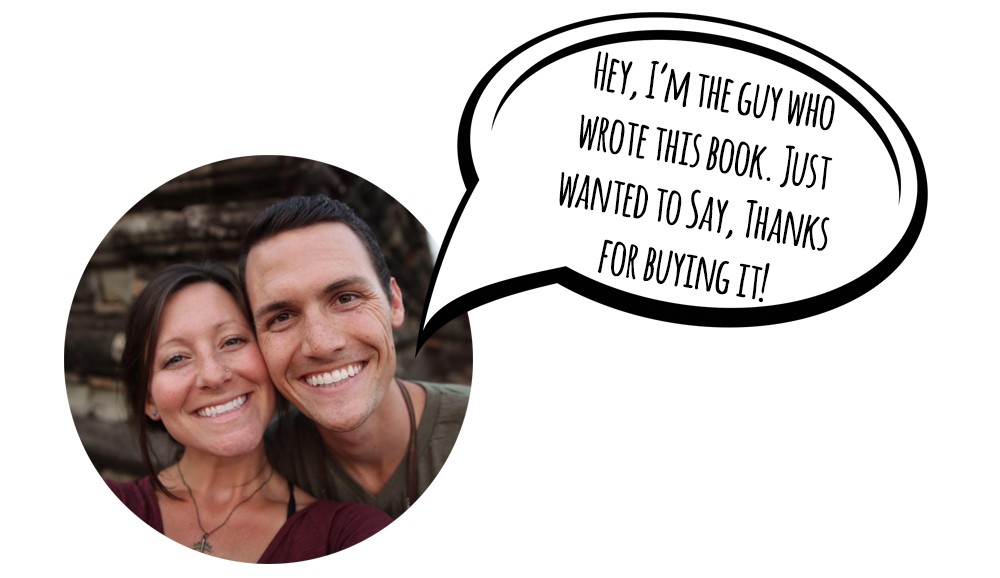 Let's get right to it! Why should you care about mistake fares? What if I told you could fly across the world in business class for $700 or that you could fly from the US to South Africa for only $300. Would that peak your interest? This book is going to teach you exactly how to take advantage of fares similar to these when the opportunity arises.
Hi, my name is Nate Buchanan. Over the last two years I've take some amazing trips thanks to mistake fares! The first mistake fare I booked took me from New York, USA to Milan, Italy then from Prague, Czech Republic to Bangkok, Thailand. These flights cost me $225!
Let me back up before I get ahead of myself. It all started about four years ago when I heard about these people called "travel hackers." Once I heard these "travel hackers" were working the system to travel for pennies on the dollar, I had to know more! I started reading everything I could find on the subject.
Most travel hackers focus on earning frequent flyer miles through credit cards and redeeming those miles to travel around the world for almost free! This is where I started, and before I knew it I had signed Kara (my wife) and I up for multiple credit cards, and we were traveling the world for pennies on the dollar.
I was amazed it actually worked. In life I subscribe to the theory, if it sounds too good to be true, it probably is. Travel hacking is one of the few areas of life where this doesn't hold true.
After master earning and redeeming frequent flyer miles with credit cards, I wanted to find more ways to hack travel.
Deep within the depths of the internet I came across this elusive travel hack called a mistake fare. I did as much research as I could on how to find them, but they eluded me for a long period of time. I began to question if they were even real. I had read stories of people who had gotten ridiculously good deals by finding mistake fares, but it had been months since I started my research and I still hadn't found one. Mistake fares come and go quickly so you have to be in the right place at the right time in order to book one.
Finally, on one fateful day I was alerted of a mistake fare via Twitter. This was the Europe to Thailand fare I mentioned above. I dropped everything I was doing, and I immediately jumped online and booked a trip for me and Kara. Next we waited to see if Delta Airlines would honor the mistake fare. You see, when you book a super cheap flight, airlines want to do what they can to get out of having to actually give you the tickets. After 48 hours of holding our breath Delta announced that they would honor the fare! Next thing we knew we were off to Thailand.
After successfully finding and booking this mistake fare I was hooked! When we returned from Thailand I got super nerdy and figured out how to set up alerts on my phone that would ensure I never missed another mistake fare! We'll talk a lot more about this in another chapter. I've made it super easy for you to get these same alerts!
My next mistake fare came on Christmas morning! A $300 flight to South Africa from the US is one of the best Christmas presents I've ever received! I woke up on Christmas morning to an alert that told me Etihad was mistakenly offering $300 flights from New York to Johannesburg, South Africa. I quickly booked our flights, then woke Kara up with the news that we were going to South Africa in March. Getting woken up to the news that you're traveling to a country that wasn't even on your radar can be a little confusing. Needless to say she was both shocked and super excited.
This time we decided to share the love. We quickly called several of our friends and told them about the deal. They all dropped what they were doing for their family Christmas and booked flights to join in us in South Africa. Thanks to this mistake fare in March, Kara and I along with three of our friends flew to Johannesburg for $300 and then continued on to spend a week in Cape Town, our now favorite city in the world!
I don't tell you these stories in order to brag, I just want to show you what is possible! I hope that it will give you enough motivation to finish reading this book and become an expert at booking mistake fares! With that said, I'll tell you about the BEST mistake fare I have ever booked.
In November of 2015, I spent 15 days flying around the world in business class for only $2,100! I earned Executive Platinum Status with American Airlines and over 300,000 frequent flyer miles!
This was all thanks to a mistake fare that I booked thanks to the notification system I'm going to show you in a later chapter.
For some reason there was a glitch in the Brazilian version of the American Airlines website. The website was pricing out business class flights from Sao Paulo, Brazil to Dallas, Texas to Hong Kong for $700. These flights should have cost over $7,000!
I quickly realized that if I flew this route multiple times I could earn a TON of frequent flyer miles and AA's highest status. I ended up booking three of these flights back to back. I traveled for 15 days non stop and I slept on airplanes 14 of the 15 nights I was gone. This might sound miserable to some people, but flying business class as opposed to economy changes EVERYTHING! For two weeks I enjoyed multiple three course meals per flight and a completely lie flat bed. I definitely wasn't suffering :)
I hope these stories have given me a little credibility and have encouraged you to continue reading. In chapter two you learn what exactly a mistake fare is... kinda.
One last thing before we continue. I am not an author. So if you're reading this book for perfect grammar, engaging stories, or the perfect use of past participles you will be sorely disappointed. I'm just a guy who's figured out how to travel the world for much cheaper than most people, and I want to share this knowledge with you and as many others as possible. So if you're reading this book as a how-to guide, hopefully you won't be disappointed!
Complete and Continue